[UPDATED: Nov 2018]
There you go !
A fine selection of free plugins available: Although this is by no mean an exhaustive list of all the good tools that are free, these truly deserve your attention !

Feel free to let us know your thoughts by leaving a comment.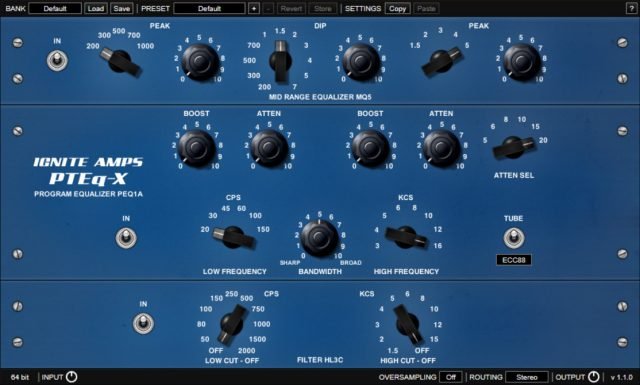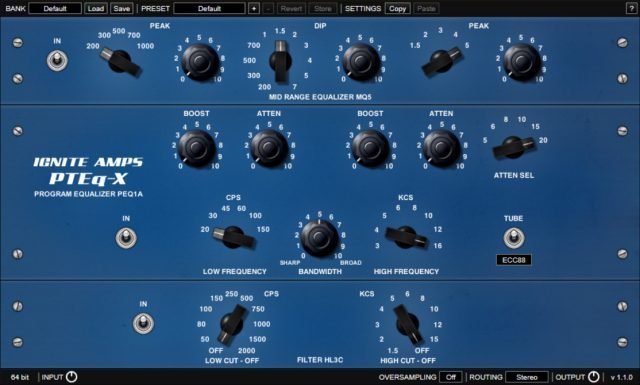 Pulteq like EQ
PTEQ-X
by Ignite Amps (Windows, macOS)
The PTEQ-X is one of the best clones of the legendary Pultec EQP-1A equaliser you can get, including the option to simultaneously cut and boost a selected low frequency for power and clarity. PTEq-X is meant to be used as a studio equalizer for tracking, mixing and mastering inside hosts capable of VST or AU Plug-Ins support. It also sounds great All this with a premium quality for FREE !
Sidechain compressor
SimpleSide
by Armando Montanez (Windows, macOS)
SimpleSide is a freeware volume automation plug-in designed to simulate the distinct pumping effect of sidechain compression. Although that is SimpleSide's forte, the plugin is capable of some complex volume automation, too. The volume curve can be easily adjusted to any shape using the built-in wave editor. The only other control on the user interface is the timing knob, which goes from 1/32 all the way to 16/1.
Compared to other free plug-ins with similar functionality, SimpleSide feels very responsive, is bug-free, and uses very little CPU. We are very fond of this plug-in as a simple freeware alternative to paid products like KickStart and VolumeShaper.
Low Harmonic Processor
Bx_Subfilter
by Plugin Alliance (Windows, macOS)
Developed by Brainworx and released by Plugin Alliance, bx_subfilter is a neat freeware utility for putting the low end of your mix under control and boosting the bass without masking other instruments.
The plugin uses a resonant low-pass filter to boost the specified bass frequency while cleaning up the extreme low end to improve clarity. It is a 2-in-1 tool for handling the sub-bass content, and it is equally effective and easy to use.
Stereo Monitoring Tool
2BusControl
by MAAT (Windows, macOS)
2BusControl is a freeware mixing and mastering tool designed for monitoring the master bus. The plugin features stereo balance and correlation meters, along with a stereo flip switch, channel solo buttons, a stereo-to-mono control, and a stereo difference monitoring switch.
Pitch Correction / Vocal Processor
Graillon 2 Free
by Auburn Sounds (Windows, macOS)
Graillon 2 Free is an excellent free auto-tune alternative in VST and AU plugin formats for PC and Mac. Essentially a lightweight freeware version of the Graillon 2 ($29 value) plugin by Auburn Sounds, Graillon 2 Free is still a very capable plugin and one that we'd highly recommend as your next go-to pitch correction tool. Despite lacking some of the features found in the paid product, the most important functions, pitch shifter and pitch correction, are included and fully functional.
Virtual Analog Synthesizer
Tyrell N6
by U-He (Windows, macOS)
Based on a design similar to Roland's classic Juno 60, the U-He TyrellN6 is a powerful overall plugin that will give you all varieties of nice and lush analog synth sounds.
Bitcrusher / Distortion
Krush Bit Crusher
by Tritik (Windows, macOS)
With its bit crushing and downsampling algorithms, Krush combines the crispy taste of the digital realm with the warmth of its drive stage and analog modeled resonant filters. A modulation section allows you to quickly add extra life to the sound by modulating any parameter.
The sound palette produced by Krush ranges from the dirtiest digital effects to crunchy modulated colours, with all the classic and weirdest bit-crushing effects in between.
Chorus effect
Multiply Chorus
by Acon Digital (Windows, macOS)
Acon Digital Multiply is a free and versatile chorus effect with a unique twist. Each simulated voice is processed with a phase randomizing filter so that unpleasant comb filter effects are avoided. The effect can be used to simulate the effect of several performers playing the same tones simultaneously, to widen the spatial image or to create special effects for sound design.
Vintage Reverb
Oril River
by Denis Tihanov (Windows, macOS)
This is probably the best free vst reverb plugin released in 2017, the user interface will make any expensive reverb plugin shy, not only it looks good but it tastes good, I mean sound good. Features like EQ, adjustable Room size, diffusion, modulation, width and many other features make this free reverb vst plugin worth in your free vst plugins library.
Delay
Delay
by KiloHearts (Windows, macOS)
Free delay plugin by kiloHearts is very simple to use and have lots of features, what is unique about this free delay plugin is its duck knob, it is useful for ducking delay effect. The ping pong feature can be turned off or on, a delay can be either synched or free with ms.
Saturation
Camel Crusher
by Camel Audio (Windows, macOS)
Even tho this one is an oldie, CamelCrusher still is one of the best free 'colouring' multi-effect plugin. It offers two characteristically different distortion sounds which can be blended together to create a wide variety of tones and textures. Great for guitars, drums and plenty more!
Clipper
ClipShifter
by LVC Audio (Windows, macOS)
ClipShifter is a wave-shaping audio plugin that functions like a clipping-style limiter. It provides enough user controls to be useful in all mixing stages: from distorting basses and drums, to maximizing mix buses and warming-up overall mixes. The sonic characteristics of the clipping distortion can be altered from hard, brickwall-style clipping, to softer saturation with compression.
Frequency Shifter / Echo
Freq Echo
by Valhalla (Windows, macOS)
Bode-Style Frequency Shifter + Analog Echo Emulation = Skull Melting Chaos.
Perfect for all of your psychedelic needs. Sonic results range from subtle chorusing and double tracking to barberpole phasing and flanging to endless glissandos and runaway echos.
Acoustic Drumkit
MT Power Drumkit 2
by Powerdrumkit (Windows, macOS)
MT powder drumkit 2 is a drumkit plugin that is available free.
If you are looking for a plugin that helps you in getting a high-quality drum sound, then this plugin won't let you disappointed.
Also, its feature brings in MIDI grooves which will help you in producing convincing beats.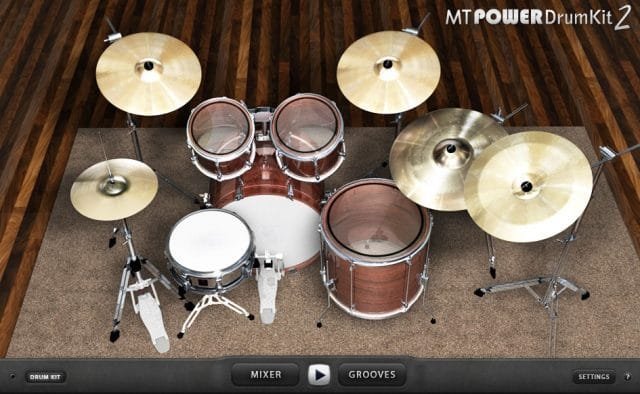 Autotune like
MAutoPitch
by Melda (Windows, macOS)
MAutoPitch is a simple but great sounding automatic pitch correction plugin designed for vocals and other monophonic instruments. Besides making the audio more in-tune, MAutoPitch provides also a few creative features such as formant shiftand stereo-expansion. It is quick, easy to use and free !
Haas Effect
Quick Haas
by Venn Audio (Windows, macOS)
The 'Haas Effect', also known as the precedence effect, is a psychoacoustic effect where listeners can perceive the special position of an audio signal depending on very small delays between the left and right channels of the audio signal. This allows for a much more realistic panning effect than traditional panning, provided the playback device is in stereo.
Audio Tool
Oscilloscope
by SocaLabs (Windows, macOS)
An oscilloscope is a very useful tool when it comes to signal monitoring.
Here are Oscilloscope main features:
Stereo Oscilloscope
Negative or positive edge trigger
Adjustable trigger level
Y Offset per channel
Distortion
Saturation Knob
by Softube (Windows, macOS)
We love Softube ! This free plug-in is a modeled output distortion that can be used anywhere you need some grit. Use it to fatten up bass lines, add some harmonics and shimmer to vocals, or simply destroy your drum loop.
Transient Designer
BitterSweet v3
by Flux (Windows, macOS)
Bittersweet v3 is a free software processing tool for managing audio transients. Turning the big wheel button on the sweet side, decreases the transients amplitude. On the bitter side the transients amplitude is magnified.
Strings
LABS String
by Spitfire (Windows, macOS)
Fourteen of London's best string players, recorded at Spitfire HQ by wise-beyond-his-years Harry Wilson. This ensemble was captured using a wide range of microphones including a vintage BBC AXB1. It's awesome.
While you're there take a look at the whole LABS free serie by Spitfire, there's a lot of gems there !
WANT SOME FREE SOUNDS ?
While you're here, why not grab some free sounds ?